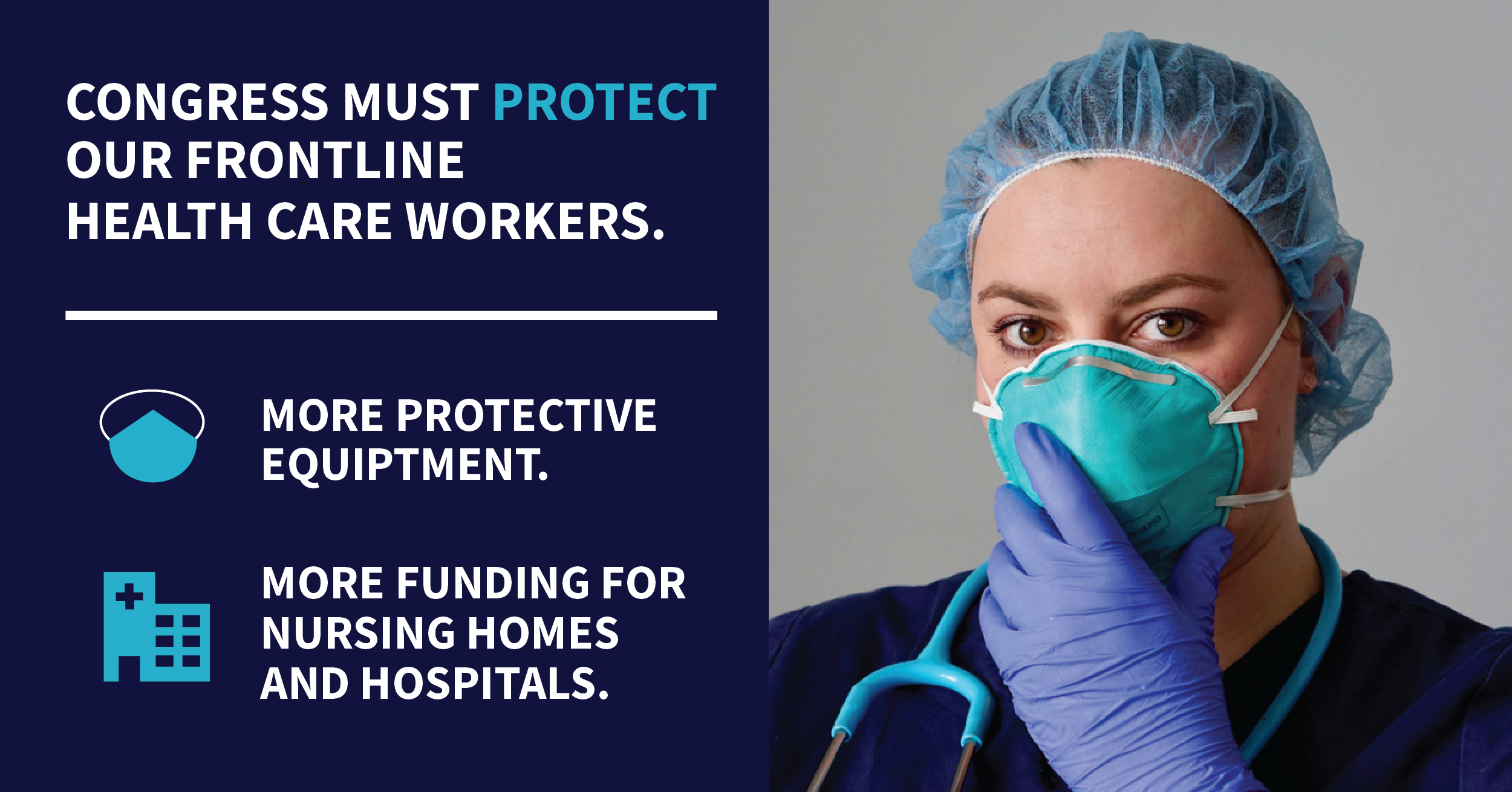 Call your Senators and Representatives in Congress and tell them to support our health systems and frontline caregivers! (202) 224-3121
We, the hundreds of thousands of 1199SEIU healthcare workers, recognize that the coronavirus pandemic is a crisis for the nation as well as a challenge to us. As we have done before, we are fighting on the frontlines to bring this outbreak under control and protect the health of millions of Americans.
Right now, Congress is debating how it will support hospitals and healthcare workers. We need them to act immediately in three major areas:
Provide adequate funding and proper coordination for the distribution of equipment and protective gear for healthcare workers that includes N-95 respirators, medical masks, gowns, goggles and gloves. For sick patients, an adequate number of ventilators are urgently needed.
Provide financial support for hospitals. The financial stability of hospitals is under great strain. To be able to handle this crisis, they need direct funding, and immediate and increased support for Medicaid.
As healthcare workers, we are dedicated to caring for our patients. Because of this dedication, we believe Congress should fund a program that provides paid sick leave and paid family leave for all healthcare workers.
We ask you all to call your elected representatives in Congress and urge them to act on these three critical issues today!
Thank you from the dedicated caregivers of 1199SEIU United Healthcare Workers East.
Call your Senators and Representatives in Congress and tell them to support our health systems and frontline caregivers! (202) 224-3121